Party of Five - Double Nursery
Dress Circle, Hong Kong - This oasis of tropical tranquility was created for twin boys with rich mustard accents and an abundance of warm grey tones, typified by Cole & Son's Palm Jungle wallpaper. Lush velvet curtains pool atop a whimsically dotted rug. Seagrass and bamboo finishings, such as the Serena & Lily vintage style pendant and oversize basket set, add warmth, while a custom painted gilt mirror presides over space-saving Snoo bassinets. Opposite, a custom-made two-tone armchair makes for stylish feeds in this cozy cocoon of double duty.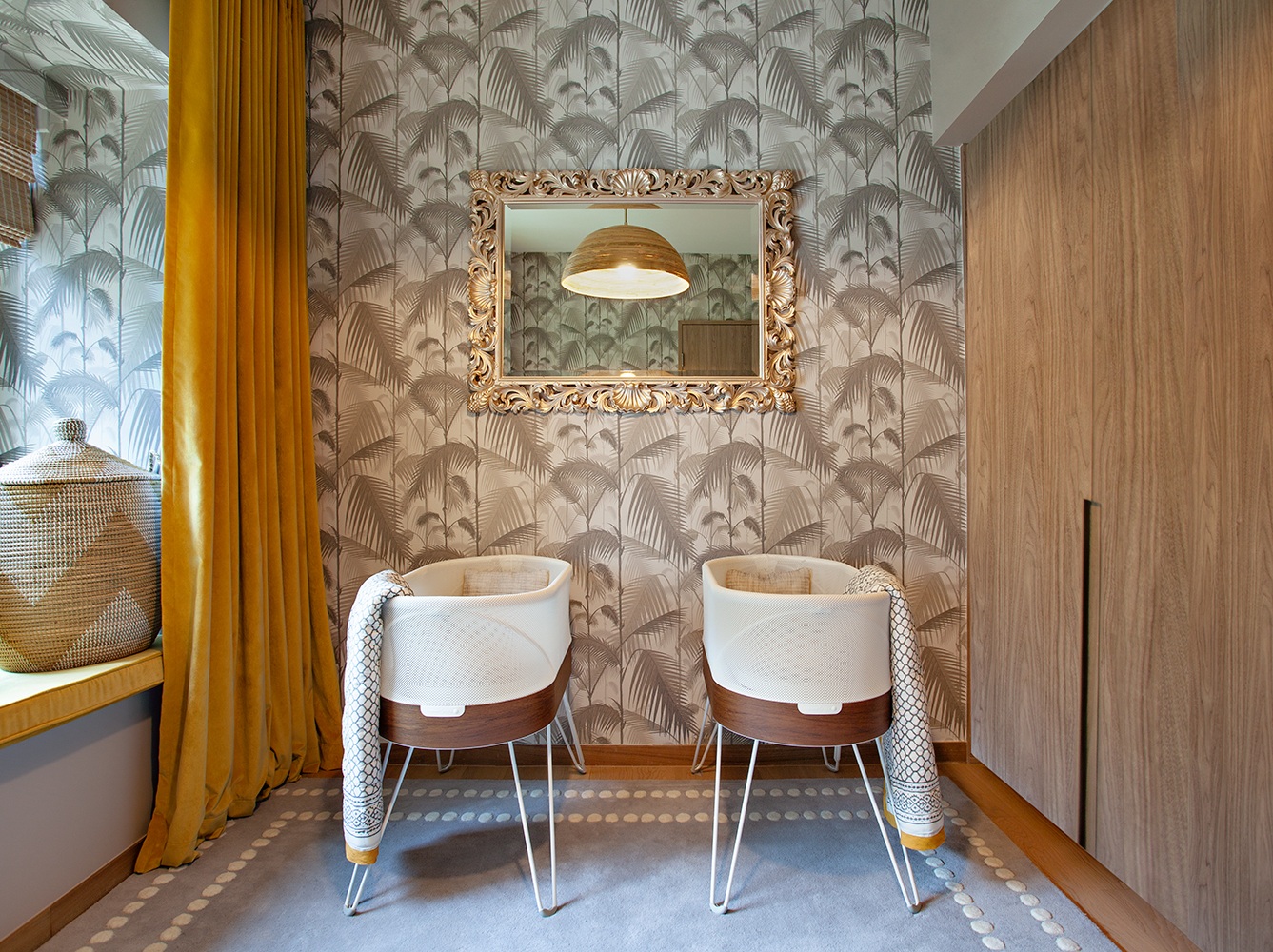 Party of Five - Triple Bunk
Across the hall from the twins, three girls share a bedroom where harmony is key. Soft textures and calming colors achieve a sense of unity. Enveloped in a painterly pastel palette, an adjacent Oliver Furniture loft bed and bunk bed combo provide each child with her own sleeping nook, while maintaining a large communal open play space dotted with Lorena Canals designs. The room is presided over by a pair of Hansa Toys flamingos and an existing Ingo Mourer ceiling lamp, which was customized with color-coordinated papers featuring the girls' own artwork.